'Montgomery "Monty" Montgomery is Bertrand Baudelaire's cousin's brother-in-law. He died from snake venom injected by Count Olaf. He is known for his discovery of the Incredibly Deadly Viper.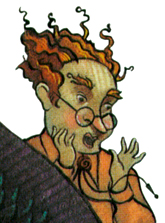 Personality and Traits
Edit
He loves snakes.
He is famous for misunderstanding children.
Ad blocker interference detected!
Wikia is a free-to-use site that makes money from advertising. We have a modified experience for viewers using ad blockers

Wikia is not accessible if you've made further modifications. Remove the custom ad blocker rule(s) and the page will load as expected.